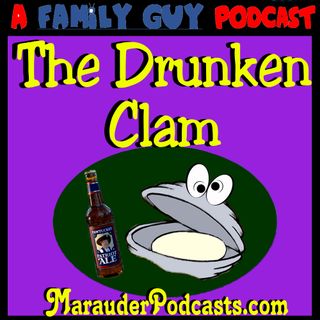 The Drunken Clam - A Family Guy Podcast
16
Ascolti
16
Ascolti
12
Download
12
Download
On January 31, 1999, Family Guy premiered it's Pilot episode after the Super Bowl.
It has gone on to become a Pop-Culture sensation and the 7th longest running Television show in history.
Watch along with us as we recount the songs, laughs, and farts that have inspired a generation.

Welcome to The Drunken Clam!